WHAT WE DO
If you have a fashion or product idea and want to create a fashion brand; If you already have a fashion label and want to expand, streamline and improve sales. If you just need some help to do a couple of particular tasks for your brand or if you need some help training brand or factory staff, then Vicky and her team are here to help you reach your goals.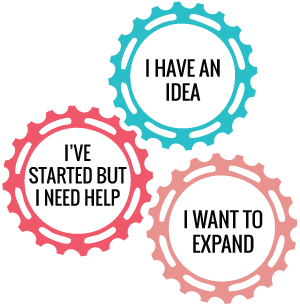 Our system is a simple one, although it has been formed over 20 years within the fashion industry, through hard work and absorbing high quality knowledge. Our team of specialists use tried and tested methods and processes, that we've perfected by helping over 2500 brands from and a further 8400 brands with individual services. Our results are proven and that's why we've had clients with us for over 15 years who have loved their results and services so much, that they've referred us to others.
We're proud that all of our clients have enjoyed healthy, profitable businesses and turned ideas or part time projects into rewarding, passion based businesses, but our attitude, is the thing that we're most proud of.
We'll never advise you to take services you don't need and we'll always help you with the best advice for your business, whether you use our services or not. We're here to offer you accurate, honest advice, that helps you and your brand thrive Regardless of your size and experience; Whether you are planning a brand, have already started or want to expand an already amazing business. We have helpful products to suit you and your budget.
OPTIONS
OUR SERVICES